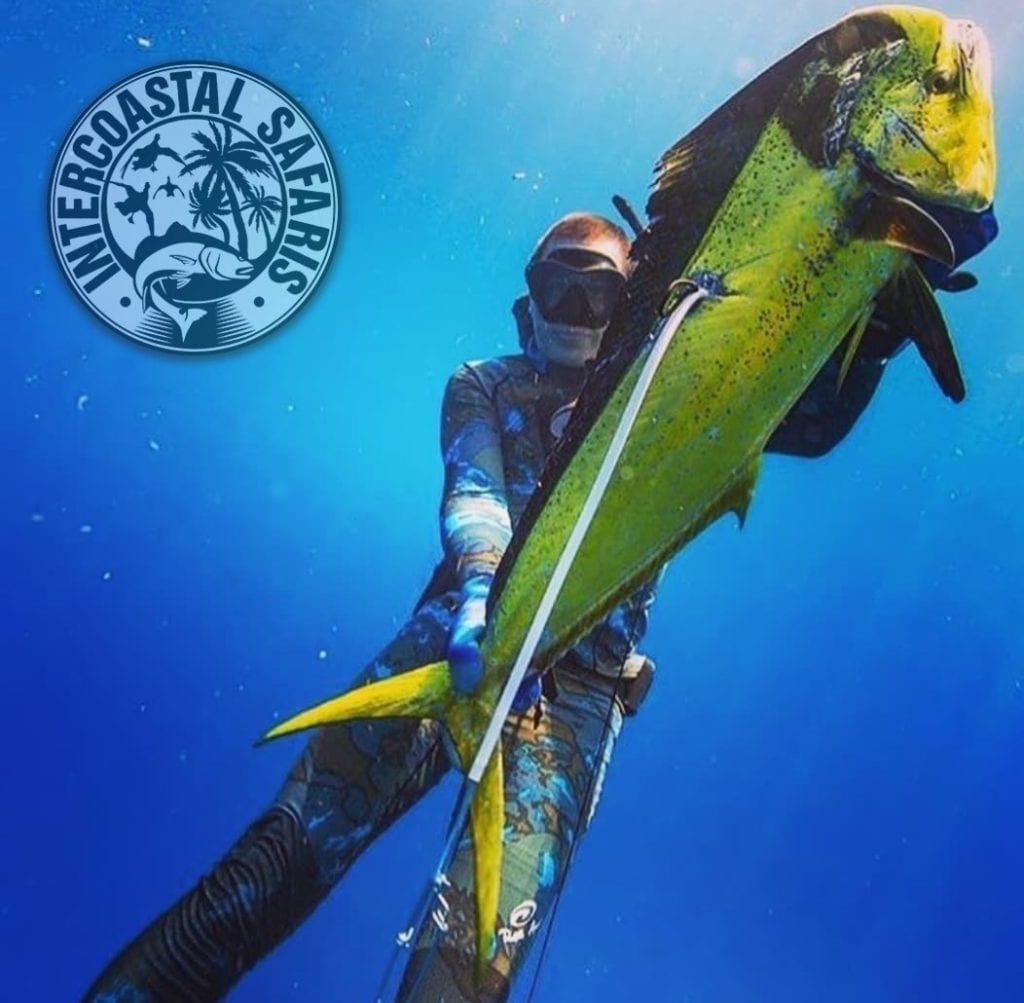 Alabama and the Florida Panhandle are prime locations for scuba diving and spearfishing. Whether you are a novice diver or have many years under your belt, you are sure to be impressed with the fascinating world of underwater wonders here in our area. If you are trying to plan your next diving adventure, then we highly suggest doing so along the Nation's largest reef program here in Alabama or the Shipwreck Trails along the panhandle.
Scuba and Spearfishing in Alabama
Alabama, as mentioned before, has the largest reef program in the United States. Alabama's natural offshore bottom is very flat and sandy which doesn't appeal to aquatic species because of the vulnerability the species are subjected to. This lead to a decreased amount of fish in the region. Thanks to our artificial reef program, vertical reefs are attracting more and more fish such as grouper & Snapper. The reason for this, as coral and sponges begin to cover the artificial reef material, small aquatic animals begin making their homes. This begins the cycle which leads to a larger complete reef food web. Alabama has several sites for divers to enjoy. A few popular sites are: Poseidon's Playground (40 feet deep), The LuLu ( 50-115 feet deep), and The Whiskey (25 feet deep).
Scuba Diving in Florida
The Florida Panhandle is home to the Panhandle Shipwreck Trail which contains 12 unique shipwrecks ranging in depths from 25-212 feet deep. Pensacola is home to 5 of the 12 shipwrecks along the diving trail. Theses shipwrecks include Three Coal Barges (50 ft. deep), San Pablo (80 ft. deep), Pete Tide II (100 ft. deep), YDT-14 (90 ft. deep), and the USS Oriskany (80-212 ft. deep).
Why Spearfish in the Orange Beach Area?
With more and more fish making the reefs their home, bigger game fish enjoy an easy place to hide and a "buffet style'" dinner option. The most popular targets for spearfishing are Red Snapper, Grouper, Amberjack, and Triggerfish. If you don't get a kill shot make sure hold on and prepare for a ride. Along with these, another popular target is the Lionfish.
The Lionfish
The Lionfish are invading our areas. This invasive species is eating more and more shrimp, grouper, snapper, and other commercially harvested fish as they continue to overpopulate. This overpopulation increases the risk of extinction of native aquatic plants and species, as well as altering natural underwater habitats. Lionfish have become a popular entrée for upscale restaurants in recent years. In fact, the growing commercial market is in turn helping to clean up area reefs. Not only do reefs attract several game fish species, they also attract some big cool sharks. Many of our divers enjoy watching these huge creatures in their natural environments. The reefs have so much to offer to those who are not afraid of a real adventure.
Scuba Dive and Spearfish with Intercoastal Safaris
If you are looking for a new place to explore or new spearfishing adventures then book your scuba diving or spearfishing trip with Intercoastal Safaris today. With our experienced diving guide, a great adventure awaits for divers of any experience level.
Our scuba diving and spearfishing trips typically last about 6 hours long and are provided for up to 6 people. All divers must have advanced or open water diver certification on hand prior to starting the trip.
You don't want to miss this amazing underwater adventure. Don't just take our word for it, check out our awesome Spearfishing Video below!