Scuba & Spear Fishing (Temporarily Unavailable)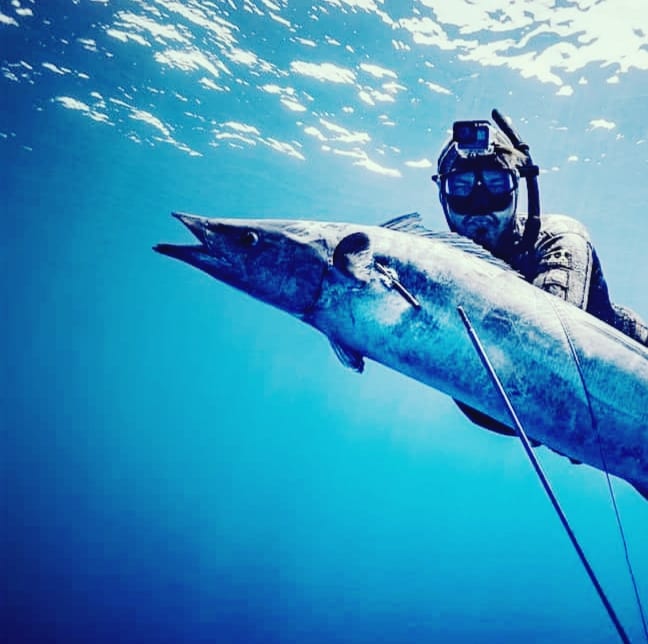 Spearfishing & Scuba Diving History
Alabama has the largest artificial reef program in the United States. The natural offshore bottom of Alabama is a flat sandy bottom. When a vertical reef is created on the bottom, fish such as snappers or groupers become attracted. As corals and sponges cover the artificial reef material, small aquatic animals will take up residence. Soon a cycle will be created and a complete reef food web will be in place.
Explore The Offshore Bottoms of Alabama
Alabama's artificial reef program started in 1953. Orange Beach Charter Boat Association placed 250 car bodies off Baldwin County, Alabama. This became to be very successful in the years since. The State/Federal cooperation sunk several "ghost-fleeted" liberty ships in five locations off Mobile and Baldwin counties in 80 – 93 feet of water.

Venture With An Experienced Coast Guard Diver
Intercoastal Safaris offers diver enthusiasts the option to explore these sunken treasures with both scuba and spear fishing adventures. Our certified guide, Capt. John, has over 30 years of diving experience had served in the coast guard as well as runs his own boat vessel inspection company. John knows the coastal waters off Alabama well, and can provide great experiences for all diver levels.

Book Your Spearfishing and Scuba Diving Trip Today!
Check out our pricing and options below. All rentals (spearguns and gear) can be provided through our local store Dive Pros (Located on HWY 98). Customers can use their own gear. If you're ready to book a trip simply give us a call (850-375-2223) with the dates you're looking for and we will be happy to assist.
| | |
| --- | --- |
| Length | 6 Hours |
| Price | $750.00 |
Be sure to read and understand our disclaimer, and call us with any questions you may have. As sportsmen, we all know things don't always go according to plan. Rain, cancelled flights, hurricanes and any number of issues can mess with our best-laid plans. With that being the case, Intercoastal Safaris, LLC strongly suggests our guests consider purchasing CPO Sportsman's Travel Insurance (PDF) for any excursion that involves lodging or carries a total price of over $1,000. It's the smart thing to do!