Deep Sea Fishing in Orange Beach
Want to go way out and chase the big game fish? Looking for luxury? Look no further… your boat has arrived!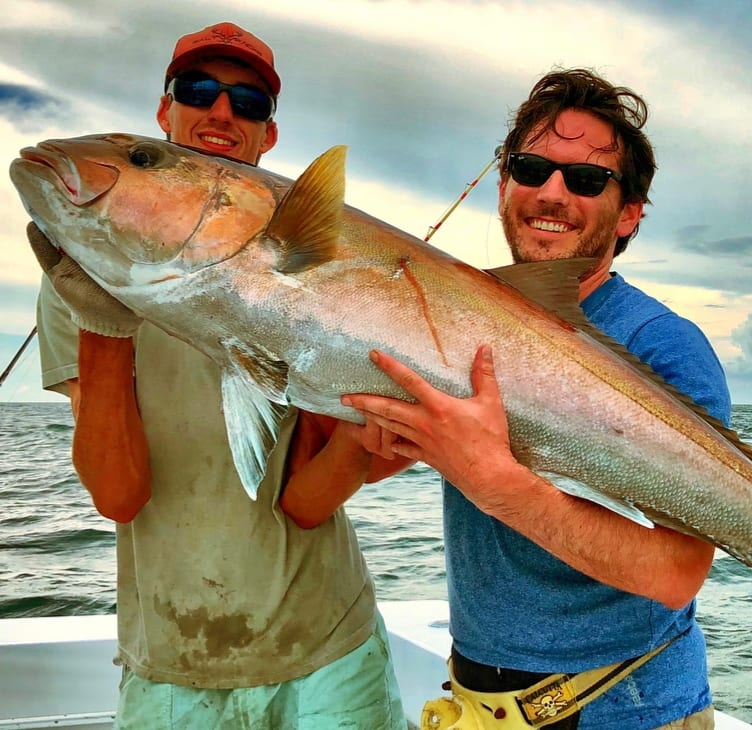 Nothing beats the diversity of game and year-round deep sea fishing in Orange Beach and across the Gulf Coast. Here at Intercoastal Safaris, we work hard to provide and maintain a fleet of deep sea fishing vessels in Alabama and Florida with a team of seasoned captains at the helm. Service agreements allow Intercoastal Safaris to ensure our clients receive first-class service and memorable fishing experiences.
Deep Sea Fishing in Orange Beach and along the Gulf Coast
Our boats are located in Panama City Beach, Destin, and Orange Beach. Deep sea fishing experiences can vary widely; we have the flexibility to tailor our trips to your specific needs. Our deep sea fishing fleet includes everything from a 23-foot center console all the way up to a 54-foot vessel with two bathrooms, two cabins, AC, full gallery and more. While the minimum trip length for deep sea fishing is six hours, our extended stay trips may cover three days. Our larger boats can even host groups of up to 14 guests!