Red Snapper Fishing in Alabama or Florida
Don't miss your chance at bringing home this highly-prized game fish!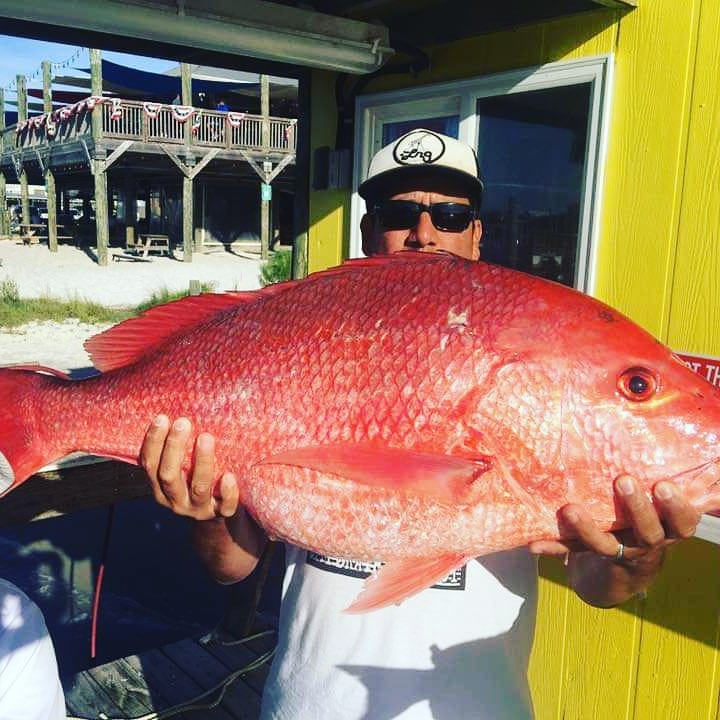 As featured on RTX Travel magazine.
The Gulf of Mexico's northern coast is the premier destination for Red Snapper fishing. In fact, Orange Beach, Alabama is considered to be the Red Snapper fishing capital of the world. 
Once everyone on board has met their two-fish limit we troll for kings and Spanish mackerel. Of course, we always keep our eyes out for opportunities to target cobia and mahi-mahi! We offer two distinct fishing experiences, each of which brings a unique experience to the table.
Center Console Red Snapper Fishing in Alabama or Florida
For groups of four or less, we suggest booking a snapper fishing trip on one of our center consoles. These quick, versatile boats are fishing machines. Their smaller size gets you to the fish fast, and the commanding view from the cobia towers often provides the opportunity for top water action.
Because these center console boats don't rely on the noisy diesel engines needed by larger vessels, center consoles can quietly navigate shallower waters. Anglers looking for a challenging fight love chumming fish up to the surface and landing giant red snapper on light tackle.
Large Boat Red Snapper Fishing in Orange Beach, Alabama
For groups of five to 14 anglers, our larger boat is perfect for bringing home a cooler full of Orange Beach Red Snapper. The full gallery, bathrooms and bedrooms on board make this vessel a favorite among groups with women and children.
Our clients appreciate the air-conditioned cabin with comfortable seating and TV, especially during the warmer summer months. Our fully armed boat features  state-of-the-art electronics, a captain with over 20 years' experience and very proactive and attentive mates.