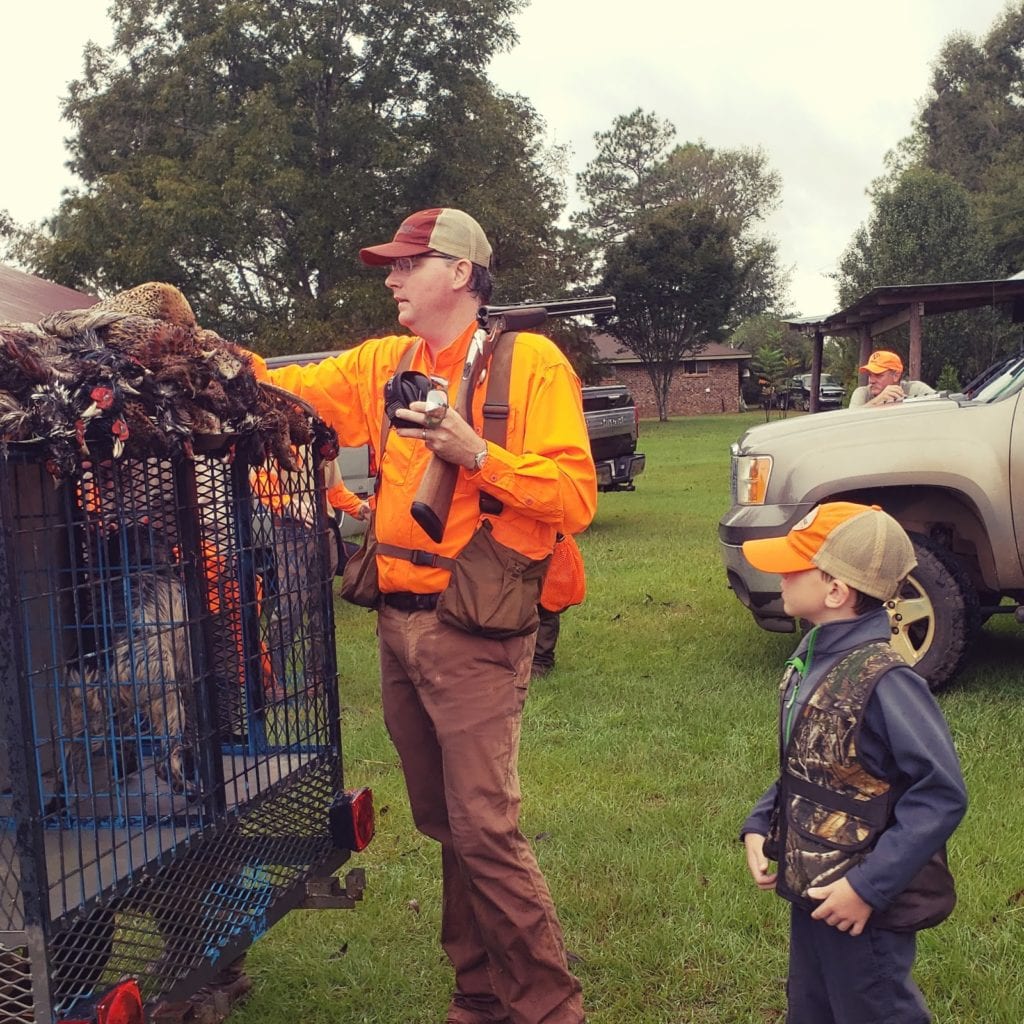 For many hunters, memories of childhood involved small game hunting. It often started with squirrel hunting in the backyard after school with your BB gun then moving up to hunting dove fields on the weekends in early fall. I can remember those days when my brother and I were invited on several rabbit hunts growing up. Nothing could beat the excitement and pride that I felt coming home showing off my "trophies". Many hunters, myself included, learned the basics of safety of hunting and how to respect the process from early years of small game hunting.
Here at Intercoastal Safaris, we know first hand how important these types of hunts can be as well as the memories that are made. Therefore, we have put together different small game hunts to fit any hunters fancy. Currently our small game hunts consists of quail, pheasant, as well as ducks. We are also in the works of adding rabbit hunting in Elberta, AL.
Small Game Hunting: Quail/Pheasant Hunting
Quail hunting season runs from October 1st – March 31st. Typically, the colder the weather the better the hunt. Primarily because the dogs are more energetic and their sense of smell is better when the temperatures are cooler outside. We offer both morning and afternoon hunts Friday- Sunday. The morning hunts do tend to be more productive, however, we are confident that you will enjoy your trip no matter when you go. Our hunts are approximately 3 hours with 12 quails per hunter placed in the field. Additional birds can be added for a fee and pheasants are available upon request.
Small Game Hunting: Guided Duck Hunts
While hunting waterfowl is not typically considered small game hunting , duck hunting with Intercoastal Safaris can prove to be a unique waterfowl experience. We offer a wide variety of duck hunting options such as coastal duck hunting, back bay duck hunting, as well as preserve duck hunts. With this wide variety, we are sure we can find a hunt for anyone interested in a uniquely coastal experience. Duck season starts mid November and goes to the end of February. This past year we added the addition of our pontoon hunts which were a hit. It's not everyday you can duck hunt right off your moving floating duck blind. These trips book up fast so don't miss out!!
Small Game Hunting: Rabbit Hunting
Stephen Lee, our Owner, grew up small game hunting for rabbits in North GA. As a matter of fact, despite his love for his 2 pet bunnies Ollie Boy & Boo Bunny, he is very excited about adding this new hunt to the experiences we offer. Rabbit hunting is a staple of small game hunting. These hunts will be a 4 man hunt in the beautiful Elberta, Alabama. Rabbit season runs from mid September through the beginning of March. We can't wait to get this up and running. Stay tuned to our website and Facebook page for this launch.
Don't let being a beginner stop you from hunting. Small game hunting is the best place to start and we are the best ones to guide you through it. Let us take you on an experience you'll never forget. If your not sure which option would be best for you, simply give our hospitality desk a call and we will be more than happy to point you in the right direction.
Check out this video below of last years squirrel hunt. We not only shot them, we ate them and fried their brains… Seriously. Watch the video below.