Two Days, Two Fishing Trips in Orange Beach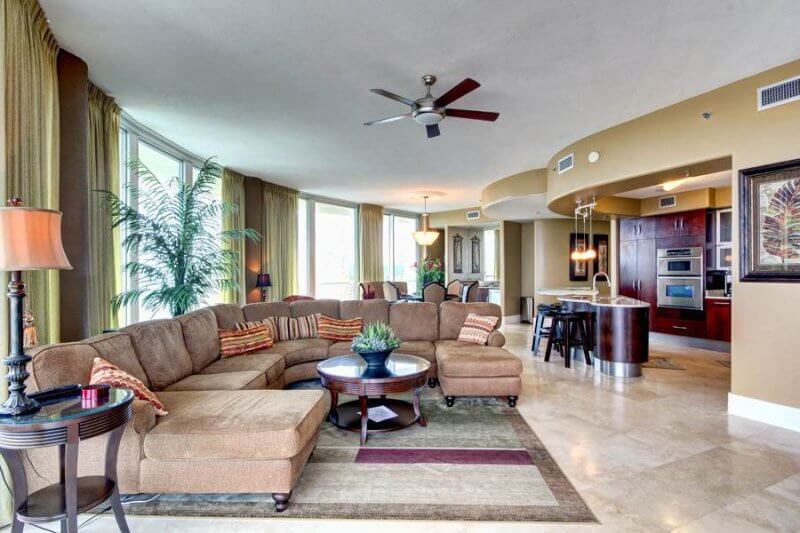 With Intercoastal Safaris' KBAR Fish Camp, you and three friends can just Kick Back And Relax! Spoil yourself with two fishing trips in Orange Beach, a luxuriously appointed condo, exceptional local amenities and one-of-a-kind meals. Let Intercoastal Safaris handle the details, while you leave the stressful worries of life behind.
Two Fishing Trips in Orange Beach
Our KBAR Fish Camp vacation package includes two days of awesome fishing trips in Orange Beach, Alabama. Tons of favorite Gulf gamefish are possible, as the nearby Flora Bama Water Sports Marina allows you to easily experience both inshore and offshore fishing!
During the summer, we catch tasty pompano, hard-fighting king mackerel, schools of Spanish mackerel, delicious black snapper and great-eating tripletail. However, during season we also offer red snapper trips and offshore tuna fishing trips!
Our veteran captains help you target any kind of fish found in the Gulf of Mexico on your fishing trips in Orange Beach. Because they fish every day, they know where fish gather and the most productive fishing strategies. And since they're locals, they know lots of insider info to ensure you get the most out of your trip!
Beachfront Condos
During your two-day fishing extravaganza, you'll stay at one of our luxurious, beachfront condos. Enjoy access to an indoor/outdoor pool, hot tub, sauna and beautiful Gulf Coast beaches. Additionally, popular bars and fine dining venues are just a short walk from the private condo. Needless to say, this is no ordinary fishing vacation. We roll out the red carpet for you and your guests!
Hook and Cook Meals
After two long, hard days of fishing trips in Orange Beach, there's nothing better than enjoying your fresh catch prepared by local chefs! Sip on an included round of refreshing drinks as the Flora-Bama Yacht Club chefs whip up a unique Hook and Cook meal from your haul.
The experience also includes professional cooking tips from the chefs, who know how to make the most of Gulf Coast seafood. Enjoy personalized service at a reserved table for your group to cap a perfect ending to your day out on the water.
Book Your KBAR Fish Camp Trip with Intercoastal Safaris Today!
Are you ready to indulge in a two-day fishing trip, luxurious accommodations and one-of-a-kind meals? Then Kick Back And Relax and let Intercoastal Safaris handle all the work setting up this memorable fishing vacation. Contact us today!