Learn to Fish with Intercoastal Safaris' Saltwater Fishing School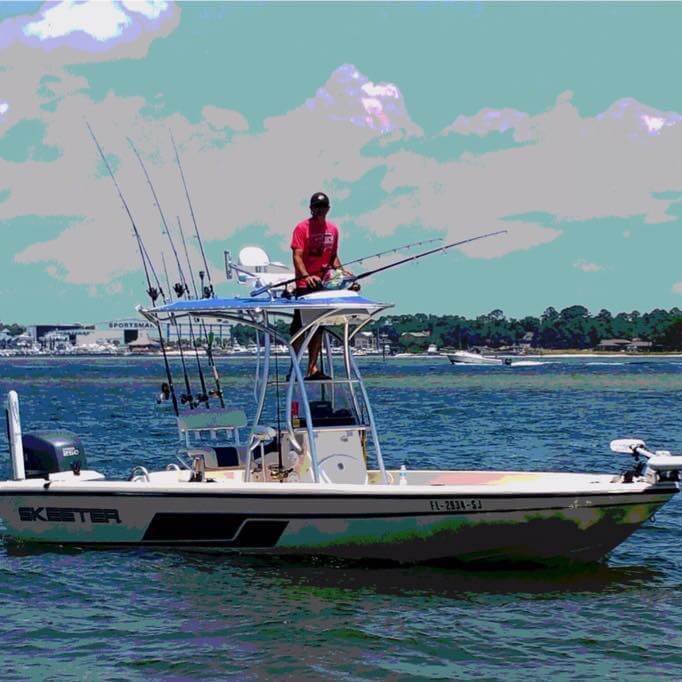 Class is back in session at Intercoastal Safaris' Saltwater Fishing School, where we'll teach you how to catch some of the Gulf Coast's favorite species! Our experienced captains provide detailed, personalized guidance to a maximum of three students per trip. As the only saltwater fishing school on the Florida Panhandle, our hands-on, one-on-one experience will show you why anglers love Florida's blue waters! You'll learn to fish in no time!
Saltwater Fishing School
At Intercoastal Safaris, we're proud to offer the area's only Gulf Coast saltwater fishing school that actually takes you out on the water to learn the basics! Our classes are taught by experienced fishing captains in one of our customized center console fishing boats. During this two-day class, you'll learn to fish firsthand as you take on a variety of Northwest Florida's favorite species.
In addition to the 10 hours of hands-on instruction, you'll receive a wide range of online fishing education resources at sign-up. This allows you to become familiar with the concepts and specific techniques you'll see and perform during the hands-on training.
The step-by-step instruction from our experienced captains includes a variety of time-tested techniques tailored to the season, weather and targeted species. You'll learn not just the how, but the why behind techniques for the waters of the Gulf Coast. Armed with this experience, you'll have the best chance at landing a cooler full of fish on your next trip.
What You'll Learn About Saltwater Fishing
1. How to choose proper fishing equipment
2. Picking the right place and time to fish
3. Effective fishing techniques, including tying reliable knots
4. How to find and use the right bait
5. How to cast and present your bait properly
6. Helpful boating tips for anglers
Learn How to Fish for Specific Types of Fish
For many new anglers, one of the most rewarding experiences is learning how to target specific species of fish. Our captains have extensive knowledge of the fish that call waters off the Florida Panhandle and Alabama coast home. As a result,  you will learn where and when certain fish can typically be found. Additionally, we teach you the best bait to attract them, and the right equipment and techniques needed to catch your limit. We'll leave you with the know-how to find the fish you want for seasons to come!
Book Your Spot in Intracoastal Safaris' Fishing School Today!
During Intercoastal Safari's Saltwater Fishing Camp, you'll learn to fish with lessons designed to help you successfully fish for a lifetime! Call us today to book your trip, and discover for yourself why anglers can't get enough of Florida's bountiful blue waters!