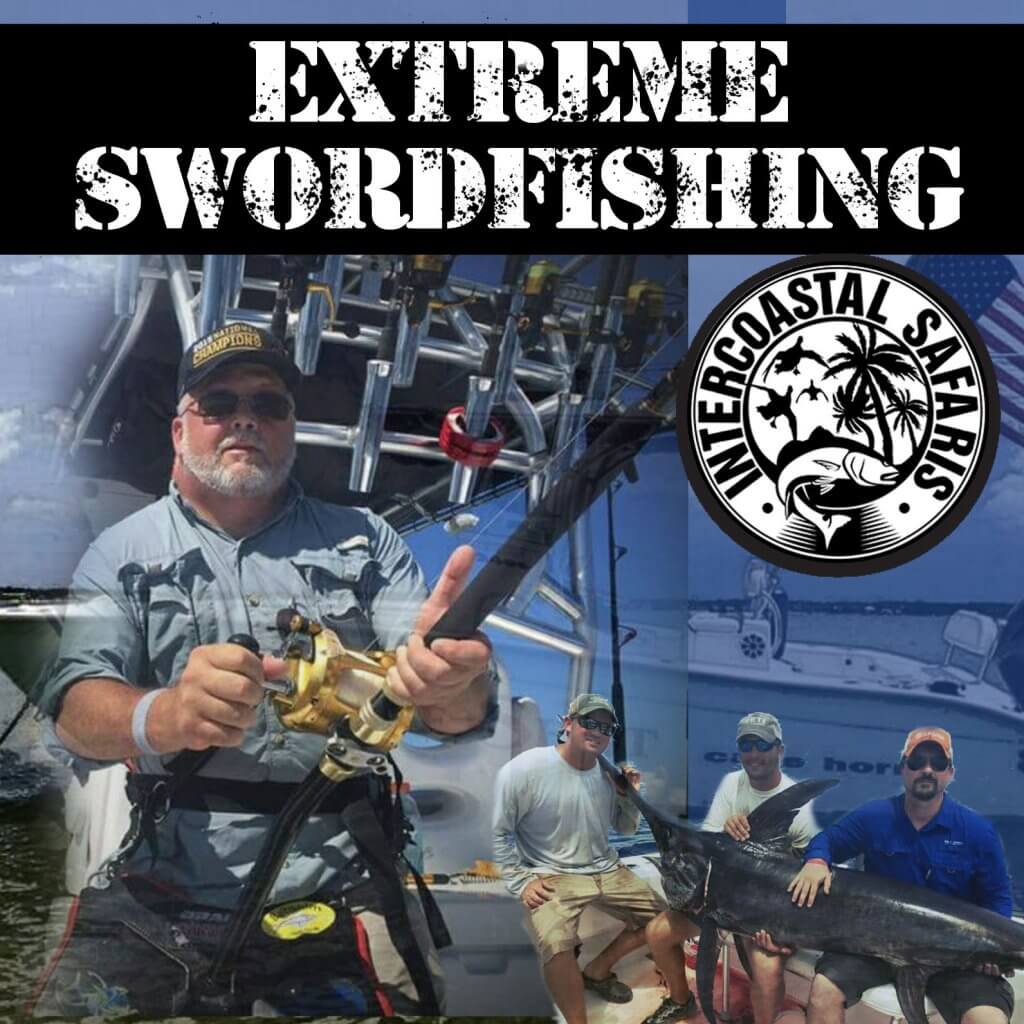 Get ready for the fight of your life! The Broadbill Swordfish is nimble, fast, big and dangerous. Sport fishermen consider them one of the most exhilarating challenges they face. Embark on a unique fishing adventure — Intercoastal Safaris' Extreme Swordfishing trip! Can you reel one in?
Your Opponent
They tip the scales at 300 to 600 pounds while reaching speeds of 50 mph. They maim or even kill their predators by slashing or stabbing with their "swords." Are you ready to rumble? Because of their aggressiveness and fighting tenacity, sport fishermen consider swordfish an exhilarating challenge. Reeling one in can take even the best fishermen hours.
These nimble carnivores prey on small tuna, barracudas, mackerel, rockfish and squid. But these predators remain beneath orcas, sharks, sperm whales and humans on the food chain. Beware! Swordfish will not go down without a fight against any challenger brave enough to hunt them!
The Challenge
How long can you last? Do you have the endurance, the skill and the will to takedown a swordfish once you have it on your hook. In a life or death battle, the swordfish chooses to fight until its gasps its last breath. Fishermen often fail at the extreme challenge of swordfishing. If you do win the rugged fight, your prize will be exhilaration that it finally ended.
The Arena
If you accept the Extreme Swordfishing challenge, the best time to embark on the adventure is 10 days leading up to a full moon between May and August. We depart from Fort Walton Beach or Navarre located in Northwest Florida and trek more than 60 miles offshore. You get to choose the length of the fight — 5 a.m. to dark or 30 to 36 hours. We wish you the best of luck!
Book Your Extreme Swordfishing Trip with Intercoastal Safaris!
Let Intercoastal Safaris handle all the details while you get ready for the fight of your life. Book your Extreme Swordfishing trip with us today!