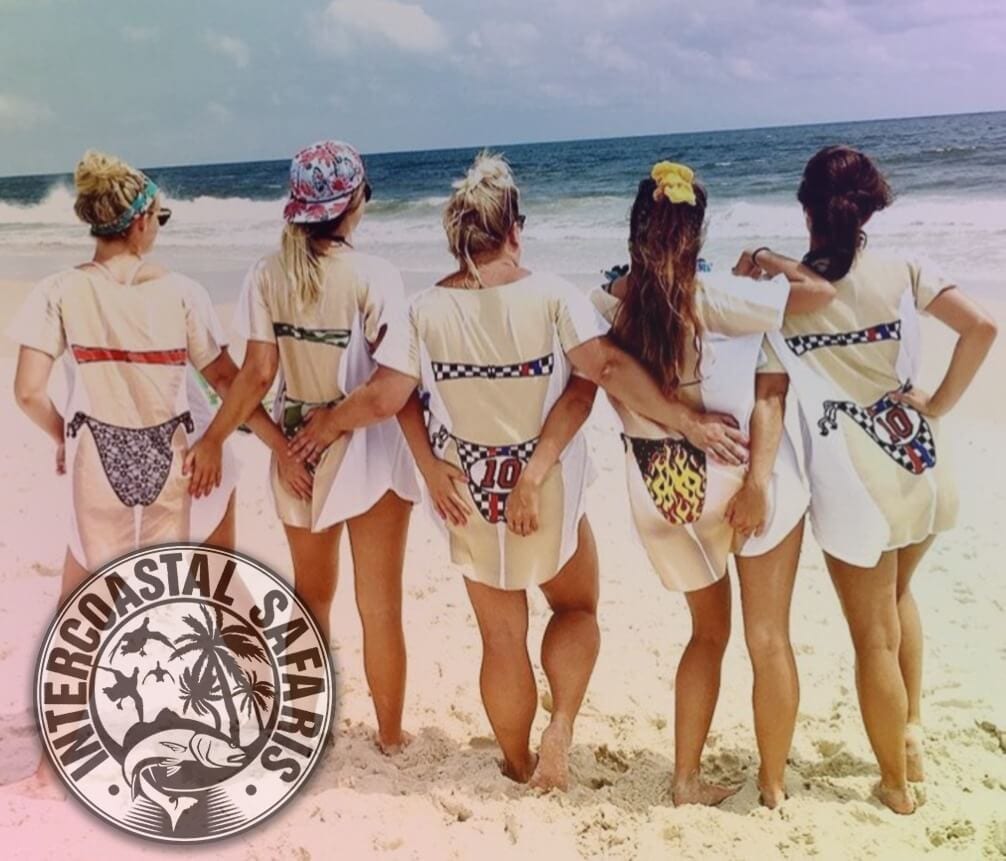 Written By: Ashley Conway
Women of today are more stressed than ever before. Society's pressure for perfection exacerbates this unfortunate circumstance for all women. When this stress is compounded with planning a bachelorette party, it can be enough to push one over the edge. Stress has a negative effect on peoples' physical & emotional well being. If you're a bride-to-be and feel like you just can't make one more decision, then this post is for you.
PLAN A GULF COAST BACHELORETTE PARTY: STRESS-FREE
Getting away from the hustle and bustle of everyday life is highly recommended by many healthcare professionals. Bachelorette parties are supposed to give a bride to be the chance relax, recharge, and rejuvenate. Our prepackaged Bachelorette Beach Bashes allow a bridal party to focus on the party and not the plans.
PLAN A GULF COAST BACHELORETTE PARTY: PARTY ON THE BEACH
Let us do the heavy lifting. We can host up to 14 guests (must be 21 years or older) with at least two nights of waterfront lodging & access to all the amenities necessary to pull off a successful bash. In addition, perks like cocktail receptions, dinner reservations, limousine service, and Flora-Bama VIP Guest Passes are just a few things our guests enjoy during their "girls weekend".
PLAN A GULF COAST BACHELORETTE PARTY: RELAX AT THE BEACH
We know that relaxing is among the top reasons girls choose the beach for bachelorette parties. Therefore, we've included in house deep tissue massages, reserved beach chairs with umbrellas, and plenty of opportunity to soak in some vitamin "sea". Upon your arrival, guests will be greeted with cold drinks and hors d'oeuvres. Let the worries of wedding planning wash away with the waves. Take in the serenity of the beach & relax knowing that our hospitality professionals are there to help any way we can.
PLAN A GULF COAST BACHELORETTE PARTY: PARTY LOGISTICS
Here is the biggest benefit we have to offer: Just send us the names and emails of your party and we will take care of sending the itinerary, answering a million questions, and last but not least collect the money!  In fact, many of our clients tell us that the best part was not having to worry about getting stiffed with the bill if someone didn't pay. We will worry about all the tough stuff so you don't have to. After working with our hospitality desk, it's easy for one to see just how easy it can be to customize and deliver a stress free weekend to the girl that needs it most; the bride to be!
PLAN A GULF COAST BACHELORETTE PARTY: FOR THE BOYS
If you think our bachelorette beach bashes sound fun, wait until the boys hear that they can eat, drink, hunt, and/or fish until their little drunken hearts are content. All that while enjoying white sandy beaches. If the dreaded bachelor party horror stories are adding to your stress, then we suggest sending your man on one of our customized hunting and fishing bachelor party packages. You can rest assured that we will provide a safe, unforgettable experience for your special guy and all his idiot friends (nowhere near a strip club). In fact, if your guy books his bachelor party with Intercoastal Safaris, we will provide you with a discount on your Bachelorette Party! This is really a rare "Win-Win" in the wonderful world of wedding planning.