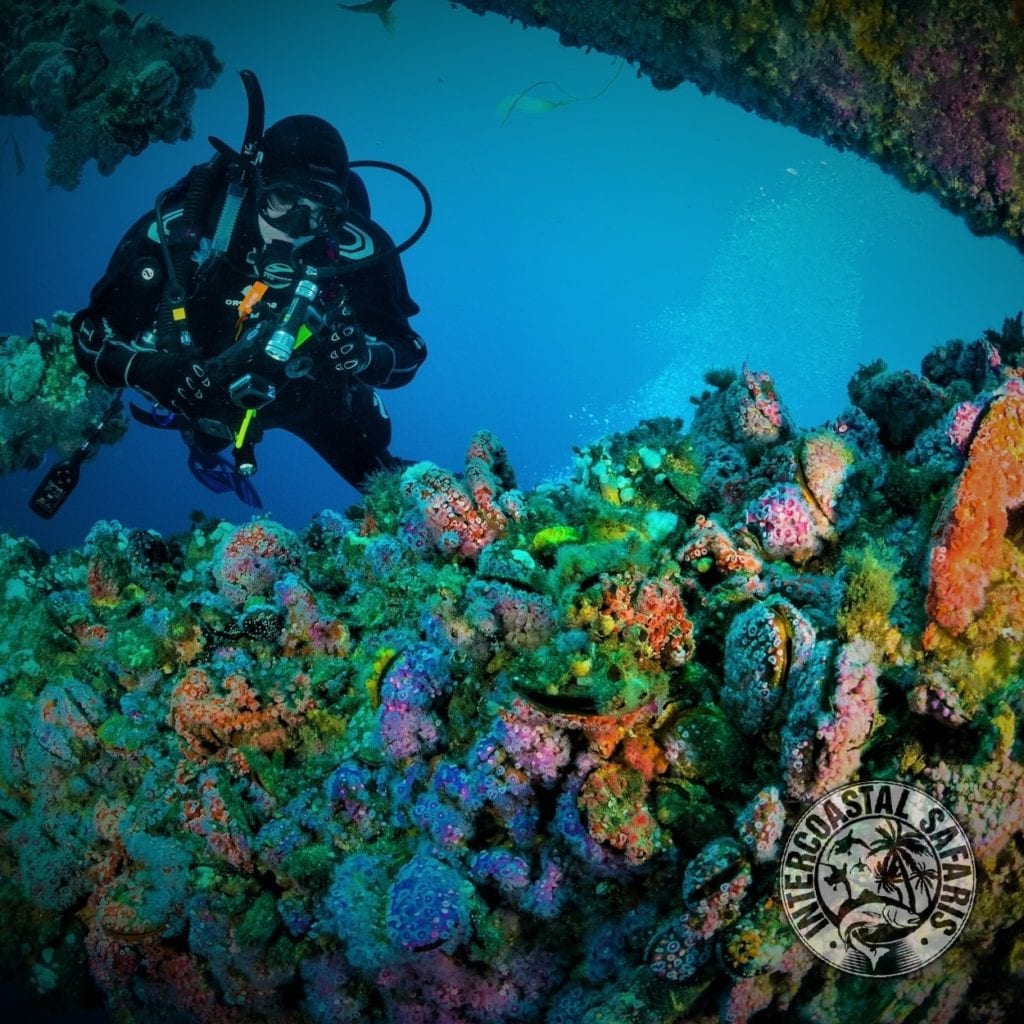 The largest Artificial Reef Program in the United States can be found right here in the state of Alabama. Alabama's water's bottoms are flat and sandy which does not provide much appeal to the aquatic species. The flat and sandy conditions don't provide much nutritional value and it leaves species vulnerable due to the lack of coverage. Therefore, the Artificial Reef Program was put in motion. But, what exactly is an artificial reef?
Artificial Reefs | What Are They?
Artificial Reefs are structures used to attract more and more fish to an area, therefore, increasing connectivity between inshore, nearshore, and offshore habitats. Different materials can be placed underwater to provide the beginning of a reef system. Materials such as car bodies, culverts, bridge rubble, barges, boats, and planes have been used and proven successful. The first years after a structure is placed under the water there is not enough qualities for a fully functional reef system. However, finfish begin to gather around the structure and after several years organisms began to cover the structure. These organisms include: oysters, mussels, barnacles, sponges, and corals. The presence of these organisms increases the structural complexity providing thousands of nooks and crannies for other organisms such as crabs, worms, sea urchins, and other animals to live. This new life to the structure becomes prey to bigger fish making a complete 'true reef' system.
Artificial Reefs | Alabama's History
1953
The Alabama Artificial Reef Program was started with the Orange Beach Charter Fishing Association. This association asked for authority to place 250 car bodies off Baldwin county waters. This proved very successful and ears since many other types of material, such as those listed previously, have been placed offshore Alabama.
1974
5 locations off Mobile and Baldwin County became home for several 'Ghost Fleeted' liberty ships. These ships were sunk in 80-93 feet of water.
1987
A permit was issued by the U.S. Army Corps of Engineers. This permit was for creating specific areas offshore of Alabama for the submersion of artificial reefs. This area covered nearly 800 square miles of Alabama offshore waters.
1993
A plan known as Reef-Ex was developed by the US military. This plan came about when the idea to de-militarized obsolete battle tanks by immersion in the sea.
1994
in about 70-110 feet of water, 100 M-60 military tanks were deployed as artificial reefs. These thanks have a 50 year life span as an artificial reef.
1997
The US Army Corps of Engineers authorized for more expansion of the Alabama Artificial Reef construction areas. This meant that the construction areas for the artificial reefs would now allow for a greater variety in depths and reef placement.
Artificial Reefs | Popular Artificial Reefs in Alabama
Artificial Reef | Alabama's Most Popular
LULU
On May 26, 2013, LuLu- a 271 foot retired coastal freighter, was put to rest in Alabama's gulf waters about 17 nautical miles south of the Perdido Pass Orange Beach in about 115 feet of water. The Lulu is a popular fishing and diving spot. Because the doors and windows were removed prior to deployment to the offshore floor, divers can explore many areas within this coastal freighter. Each level has plenty of rooms for divers to explore and fish to colonize.
Poseidon's Playground
In 2014 the construction for Poseidon's Playground began. The plan was for a shallow site that consisted of several different cement statues that could be accessible enough for even novice and youth divers. The reef depth is 38 feet which is just shy of the 40 feet limit for kids and novice divers. The site contains 3 Greek Mythological statues: Poseidon, Apollo, & Venus. Since the placement of the original three statues, several other structures have been added through the years. Many of these structures have been donated by family members as a dedication of the celebration of life for loved ones. Also within the underwater playground you will find several smaller pyramid structures with handprints of famous people including such as Nicolas Cage.
New Venture
The New Venture is an oceanographic surveying ship that was built in 1986. This 250 foot ship sits in about 125 feet of water off the coast of Gulf Shores and Orange Beach. Before sinking, the ship went through a process of being stripped to make environmentally friendly. During this process, holes were cut into the bulkheads of the ship in order to provide more complexity and increase the value of the habitat for reef fish. This ship is a must on divers bucket lists. The photograph of the large mural of the ship that was painted on the wall in the ship's work area is one goal of many divers to see or photograph when visiting this site. Eventually a monument of an angel is planned to be placed within the structure dedicated to divers' safety.
If you scuba dive or spearfish, then don't miss out on a great underwater sightseeing and fishing opportunity right here in Alabama. Contact our office and talk to Stephen Lee to find out how you can experience one of our many underwater wonders.