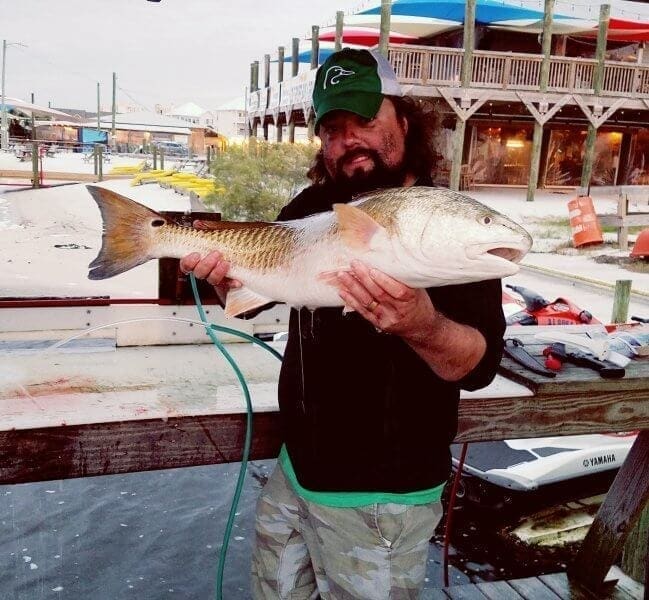 October & November INSHORE FISHING
The Orange Beach / Perdido Key area is known for its top water action during the months of October & November. Trout can be found in the deeper channels and holes around the docks in Big Lagoon and ONO Island. If it's redfish your after, try to fishing the bridges and around the pass. Keep in mind that the bull redfish are found closer to the coastline.
Here in Orange Beach / Perdido Key we love our Flounder. Go look for shallow water structure and cast a Carolina rig downwind and you will eventually find flounder. Typically flounder is one of our main hits during this time; however, the regulations for fishing Flounder for the month of November has changed. Since Flounder is out trout and redfish are another great target species that will give a great fight and a great meal. If that's not enough action for you then check out our CAST & BLAST! We are shooting redheads & blue bills in the AM and catching redfish in the afternoons! While the bufflehead ducks are by far the hardest to shoot November is your best bet for getting a bufflehead drake on your wall.
October & November OFFSHORE FISHING
The potential of offshore fishing action in November is 2nd to none! The cooler weather brings Bonito here in large numbers. Regardless of what anyone might tell you, Bonita are growing in popularity among those whom like to hook & cook. This time of the year you will want to venture out into the deep waters in search of Yellowfin & Swordfish!