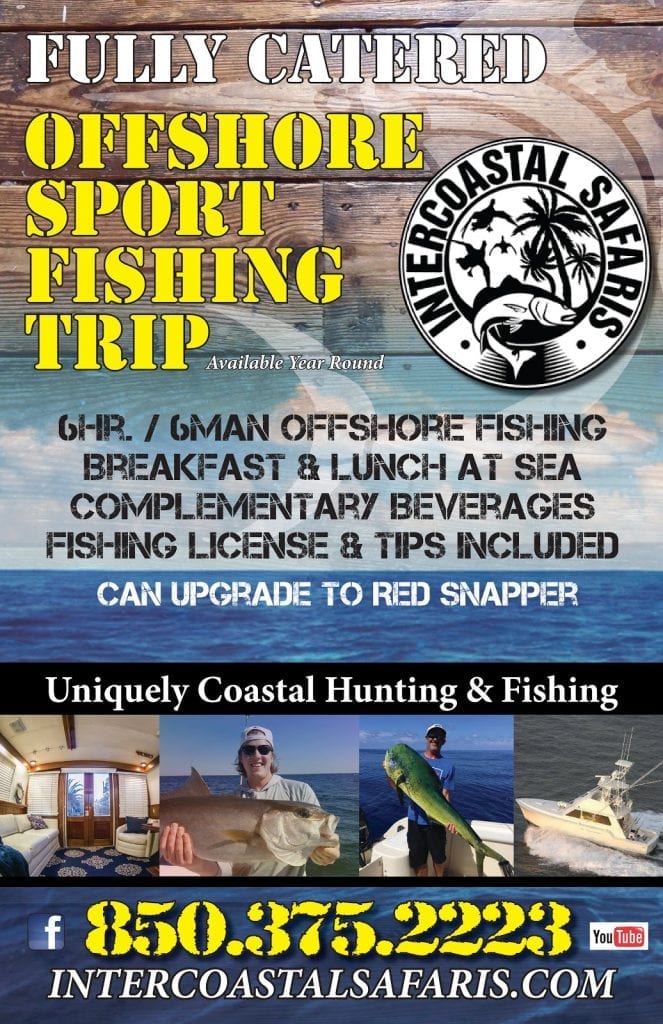 July INSHORE FISHING
It does rain every day here on the gulf coast so if your going inshore fishing, go early.  With the rain and the mid-summer heat, comes the suffocating humidity. Because the sun rises HOT and early this time of year, inshore fishing can shut down in the early morning hours. Therefore, it's our suggestion to consider a dock lights inshore fishing trip. Summer storm runoff clouds the water and negatively affects visibility so if your going to be booking a bowfishing trip check the weather and aim for a dryer day. For the surf fisherman, lady fish and pompano will be your friend as long as the storms corporate. For all those surf fisherman out there sand fleas will save the day.
July OFFSHORE FISHING
The late afternoons are not a bad time to target offshore species. We are running a lot of trolling/bottom fishing combo trips in the afternoons. Although the coastal thunderstorms are a daily occurrence there easy to run around while offshore. The biggest Red Snapper and Amberjack can be in slightly deeper waters of around 55ft. State and federal regulations can be tricky this time of year so be sure and check the latest regulation before heading out. We cannot stress enough the importance for you to check the Gulf Coast Fishing Regulations BEFORE you get your hopes up for a Red Snapper trip this summer.
July brings a variety of opportunity to anglers, one of my personal favorite ways  to spend 6 hours of offshore fishing is to go bottom fishing for Red Snapper during the AM and comb the beaches for Cobia & Mahi Mahi on your way back in. Keep in mind that in this heat a proper fishing shirt could make a world of difference. Be sure and visit the Intercoastal Outpost and gear up before your next Trip.
Offshore fishing video Amberjack
https://youtu.be/eGMqW51iZ9o