3 WAYS TO HUNT THIS SUMMER
Written by: Ashley Conway
As turkey season comes to a close, sportsmen are starting to experience hunting withdrawals. Especially for the hunters that didn't get that prize (deer, duck, or turkey). Likewise, for the ones that didn't get a break at all to go hunting during the season. The feeling of disappointment can quickly start to set in as most people are starting to talk about beach vacations. Hunters and fishermen, love the thrill of setting their sights on a goal and gain great satisfaction in conquering their kill or catch. The long wait until the beginning of hunting season can really wear on many avid hunters. However, just because summer is quickly approaching, doesn't mean hunting has to halt. Here are 3 ways to keep hunt this summer.
3 WAYS TO HUNT THIS SUMMER: DOG HOG HUNTING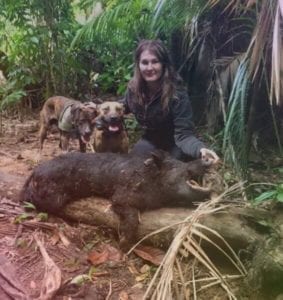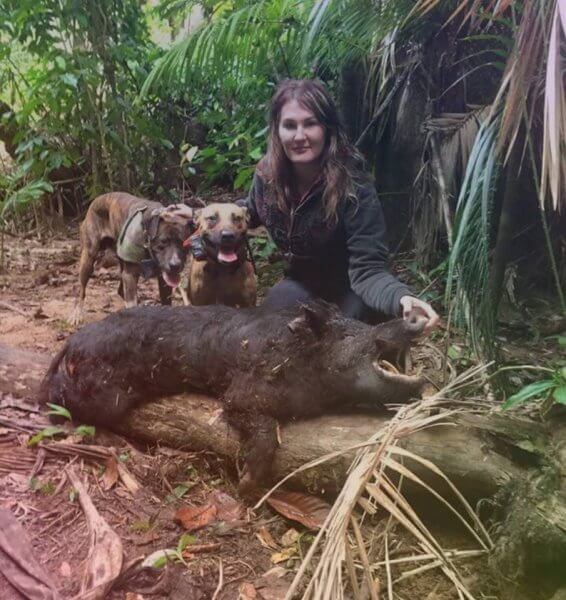 There is nothing relaxing about a dog hog hunting trip. One's blood will get pumping during this fast paced, adrenaline and action packed hunt. First, the hunter and guide will follow chase dogs through the woods/swampland until the chase dogs have found a hog. Once cornering the hog, the dogs' bays (howls) will signal the location to the guide and hunter signaling the release of the catch dog. When the catch dog is able to control the head (tusks) the guide will hold the hog in position for the hunter to make their kill, by victoriously stabbing the pig. There are no trophy fees or bag limits in the state of Florida because of the overpopulation of hogs.
3 WAYS TO HUNT THIS SUMMER: SALTWATER BOWFISHING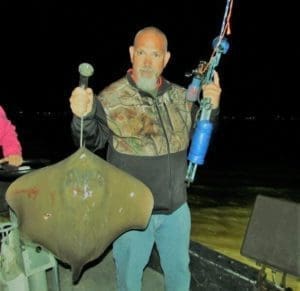 This is not a typical 'run of the mill' fishing trip because it is action packed and becoming increasingly popular at an incredible rate. The bays, rivers, beaches & intercoastal waterways are home to untold numbers of mullet, sheepshead, flounder, gar, and rays. Once the monster lights of the boat are turned on, the amazing world that lives beneath the dark waters is revealed. This creates perfect opportunities to stalk the prey from above with a surprise attack. Saltwater bowfishing is great for any hunter and fisherman and even great for kids. Make sure you catch our video below of this thrilling fishing trip.
3 WAYS TO HUNT THIS SUMMER: NIGHT VISION HOG HUNTING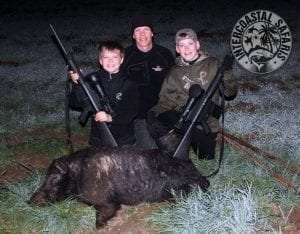 Using the cover of darkness as the ultimate camouflage, equipped with AR-15s & FLIR thermal night vision scopes mounted on top, this trip is going to get exciting quick.It's no wonder why night vision hog hunting is such a popular sport. These feral hogs cause a lot of problems for farmers and landowners and are a tremendous nuisance.This is where our hunts come in to play. Hunters get a shot at their hogs while helping trim down on the overpopulation of this beast. With night vision hog hunting, the hunt doesn't stop until the hogs or ammo run out. What a great way to cure those hunting blues. O yea, did we mention these hunts do not require a hunting license, there are no bag limits and we provide all the ammo!
Check out our Saltwater Bowfishing Video Below. Call our hospitality desk at 850-375-2223, to get a cure for your hunting blues today!