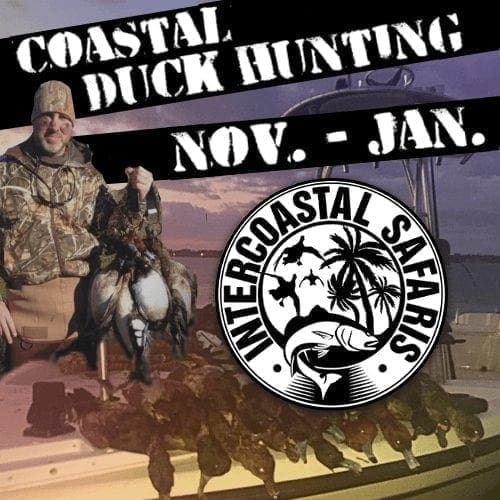 As featured on The Truth About Guns with Dan Zimmerman.
Intercoastal Safaris is pleased to provide a uniquely coastal duck hunting experience. There'll be no breaking ice in swamps or freezing your tail off in fields. We're hunting from white sand beaches on the beautiful Gulf Coast in Florida!
Redheads, Bluebills & Buffleheads are our primary targets. Additionally, Geese, Goldeneye, Pintails, and Canvasbacks of most kinds are known to pop in on occasion.
read more