Offshore Sportfishing Trips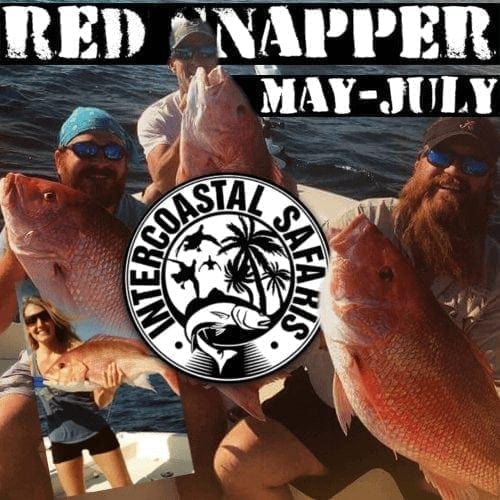 As featured on RTX Travel.
The Gulf Coast for anglers, is a great destination for red snapper fishing—and for good reason! The warm waters of the Gulf of Mexico hold huge numbers of these hard-hitting, great-tasting fish.
Intercoastal Safaris works with a small number of professional captains to offer a variety of red snapper fishing trips for groups of two to 10 anglers. These trips start at five hours and include fishing permits for all anglers. Once everyone on board has met their two-fish limit we troll for kings and Spanish mackerel. Of course, we always keep our eyes out for opportunities to target cobia and mahi-mahi!
read more