Inshore/Nearshore Fishing Trips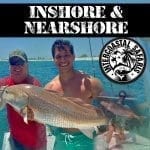 As featured on planetware.com by Anietra Hamper.
The Gulf Coast of Northwest Florida and Alabama has a long-standing, well-earned reputation for great inshore and nearshore fishing. Throughout the year our waters are home to an amazingly game-rich aquatic environment. Intercoastal Safaris works exclusively with local, seasoned captains who are committed to guide anglers of all levels through unforgettable fishing experiences. Service agreements allow Intercoastal Safaris to ensure our clients receive first-class service and memorable experiences.
read more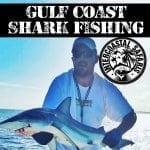 The Gulf Coast is home to 10 different species of sharks available to hook into! Seasoned sportsmen and amateur anglers alike aspire to pursue these beasts. Wheather you're looking for a 4-hour fight with big bull sharks or longly to witness thrasher sharks leaping into the skies, rest assured that Intercoastal Safaris has captains that are passionately equipped for the fight ahead.
read more