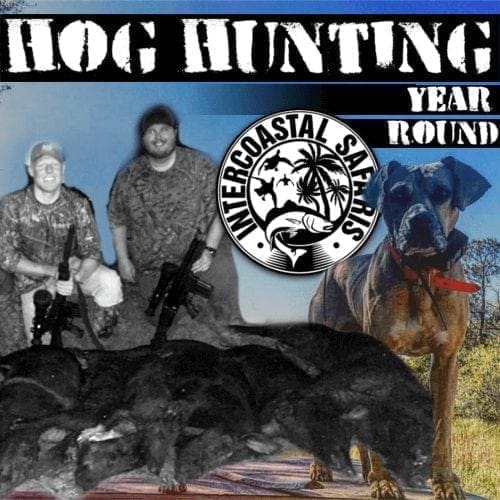 As featured on GunVenture with host Ryan Gresham.
The state of Florida has long been home to tens of thousands of feral hogs. These pigs are devastating farmers' crops and wiping out their bottom line. The abundance of food crops supplies these pigs with the perfect conditions for reproducing at an alarming rate. That is where you come in…
Intercoastal Safaris has guides with years' of experience and real passion for taking clients out on their own personal hog hunt. Our guides scout and survey the fields year-round. We've got the unique ability to study several pieces of property in one night by dealing with local farmers.
read more