Red Snapper 2018 Fishing Recap – Intercoastal Safaris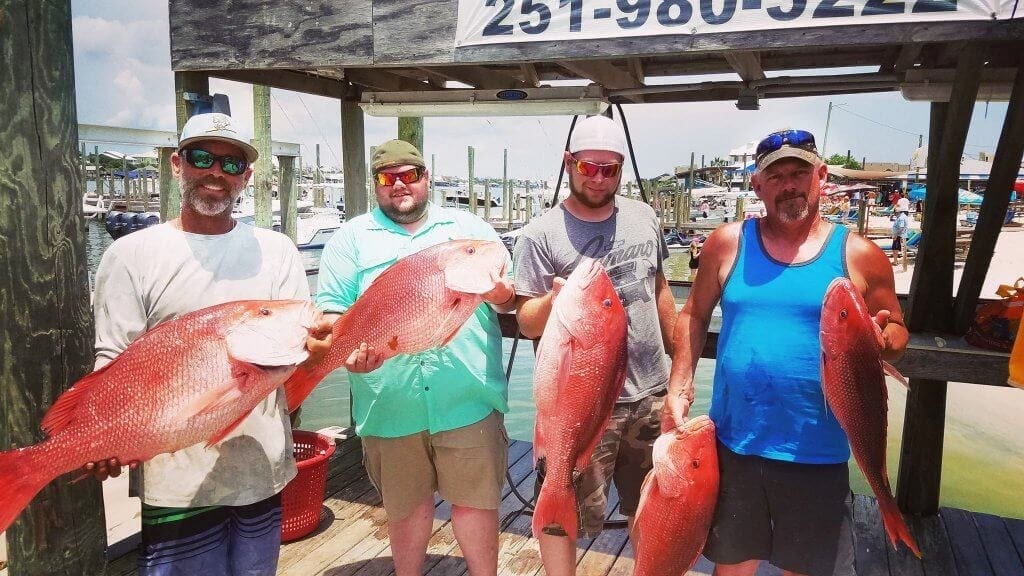 Red Snapper 2018 Fishing Recap
Florida's red snapper fishing season finished on time while Alabama cut their season short 6 weeks early. The one thing we've learned about this season is that if you want to snapper fish book your trip early. This is the 2nd year in a row where the season changed midway. Meaning if you want to keep your catch, you'll need to book your trip earlier into the season. According to the wildlife commission of Alabama the quoted amount of red snapper caught (984,291 lbs) was reached early thus making the decision to end the season early. You can read more about this decision by checking out the article here.
So What's Next?
While red snapper has closed early, the good news is that triggerfish and amberjack season is opening back up August 1st. Set closing date for these is set to be October 31st. However don't be surprised if this season is also cut short. As always book your trips early as possible.
Vermillion snapper, king mackerel, and mahi mahi are still fish you may target on an offshore fishing trip as well. With the addition of trigger and amberjack to the mix, offshore fishing is still a great option for fishing. Check out our offshore fishing trip options.