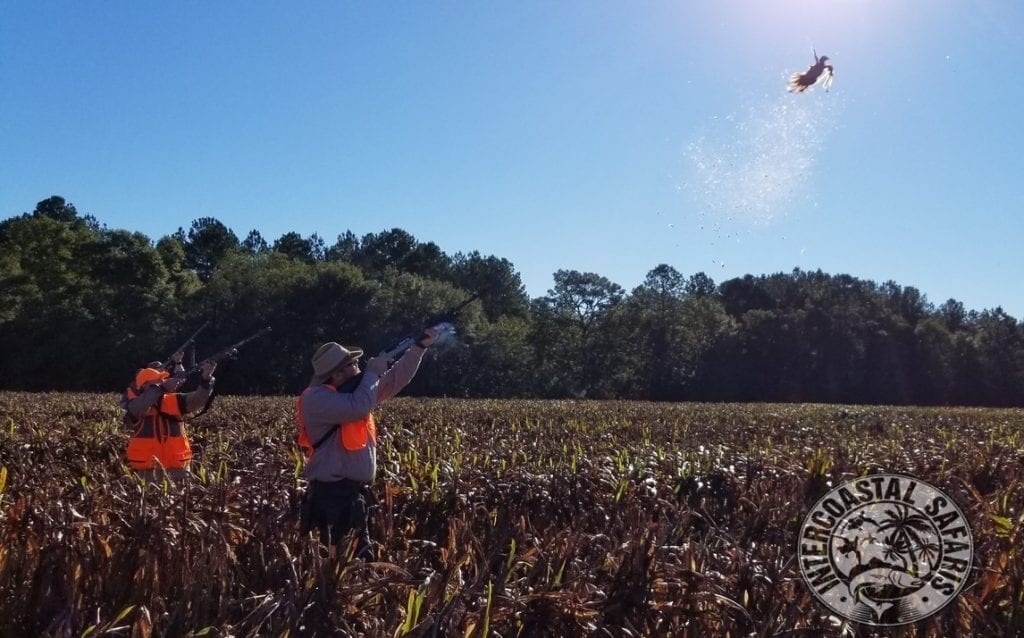 The Gulf Coast is a popular location for bachelor parties because of the white sand beaches and nightlife. If your party is looking for alternatives to the stereo-typical strip club party then our hunting bachelor parties are exactly what you need. Our hunting bachelor parties typically include a ½ day hunt, lodging for the weekend, a wild game meal at Flora-Bama Yacht Club, and VIP passes to the Flora-Bama Lounge.
Additionally, our packages can be completely customized and we take care of all the logistics. Just send us the names and emails of everyone in your party and we will take care of sending the itinerary, answering all the questions, and collect the money. IN fact, our clients tell us that the best part of planning their bachelor party with us was not having to worry about getting stiffed with the bill if someone didn't pay. These bachelor parties not only are a hit with everyone in the group but also and with the anxious bride-to-be.
HUNTING BACHELOR PARTY: QUAIL/PHEASANT HUNT
Upland game hunting is one of the more social outings in wing shooting. The hunting aspect of this party is about 30 miles north of Orange Beach. Upon arrival via shuttle (yes we take care of that too), the man of the hour and his guest will follow a guide as the bird dogs work the fields in search of the next covey rise. Upland game hunting provides a great bonding experience as everyone works as a team corral and harvest birds. After a day of successful hunting, wind down with some complimentary drinks and a meal prepared with the days harvest. If you're like me and are always looking to push things to the next level check out our Snow Goose Hunting bachelor parties. They are a blast. Pun Intended.
HUNTING BACHELOR PARTY: SALTWATER BOWFISHING
On the other hand, if your party wants to do something a little different this summer; try your hand at saltwater bowfishing; which is becoming a very popular sport.You do not have to be an expert archer to saltwater bowfishing; thus, making this type of hunting/fishing a great trip for every level of expertise. Your party will hunt species such as stingray, flounder, mullet, and sheepshead while cruising around the barrier islands, saltwater flats, and beaches (depending on season). The hunting starts at dark and runs for about 4 hours. You killed it, therefore, let the chefs at the Flora-Bama Yacht Club grill it. Many times the hook and cook meal after the hunt is a highlight of the entire experience.
HUNTING BACHELOR PARTY: WE MAKE IT EASY
If any of this sounds at least ½ way appealing than give us a call and let our hospitality desk help you figure out the other ½. Whether its hunting, fishing, or simply partying on the beach; Intercoastal Safaris is willing and ready to do the heavy lifting and plans so you can focus on the party. For those of you not getting married, we do have many cast & blast vacation options available year round.   
Call 850-375-2223 and book your epic bachelor party today!
Written by: Ashley Conway