Monster Hunt Panama City Beach
Book your trip now and be the one who hunts the monsters!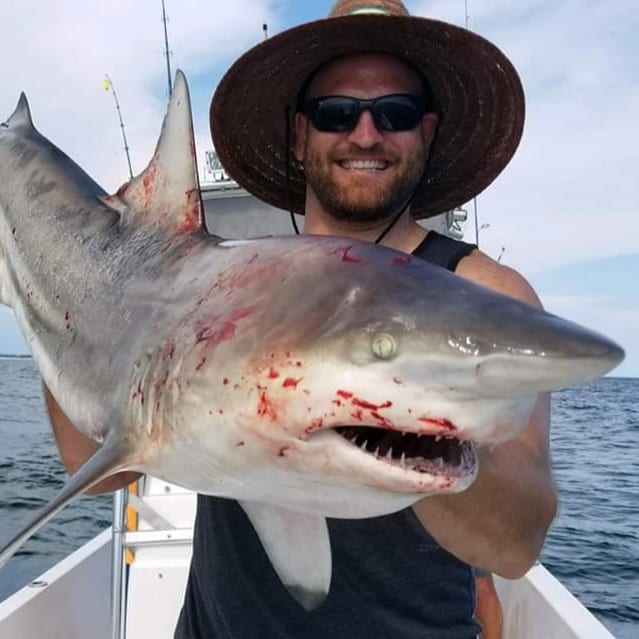 As featured on GunVenture with host Ryan Gresham.

Welcome to the Intercoastal Safaris Panama City Monster Hunt!(As seen on Sportsman Channel) Book your trip today and we'll put you on the trail of toothy sharks and feisty wild boar in and around Panama City, FL. On this excellent safari, three hunters are given the chance to pursue our area's true monsters!
Shark Fishing in Panama City Beach, FL
Your pursuit of monsters begins with a half-day shark fishing trip on a center console boat launching out of Pirates Cove Marina. From this fishing machine, you'll target bull sharks, black tips, and mako in the Gulf of Mexico. For the best and biggest sharks in our area, the best time is late spring to late summer.
Night Vision Hog Hunting
The hog hunting portion of your trip starts with an orientation to our semi-auto AR-10 platform on the firing range one hour north of Panama City Beach. We set you up with our Panther DPMS Firearms equipped with FLIR thermal night vision scopes and 20-round magazines of .308 165 gr. Full Boar ammo by Hornady. Once your orientation is complete, your guide will drive you to several fields throughout the night in search of targets. In each field, you'll have the chance to see, stalk, and shoot wild boar — and sometimes coyote, too.
On an average night, bagging between three and seven hogs is very obtainable. When the hogs are very active, taking down 10, 12, even 15 of these monsters is NOT out of the question. This is an "all-you-can-shoot" hunt, so you're not done until the ammo or hogs run out! Keep in mind: There are No Trophy Fees on this hunt, so aim big!
Don't Miss Your Opportunity to Hunt Monsters!
Our Panama City Monster Hunt is a super-popular excursion, and we book trips on a first-come, first-served basis. If you want to book a weekend hunt, we recommend calling several weeks, if not months, in advance. This safari can be split into multiple days based on slot availability.