Orange Beach Fishing Charter
Let's start the best Orange Beach fishing trip you've ever been on!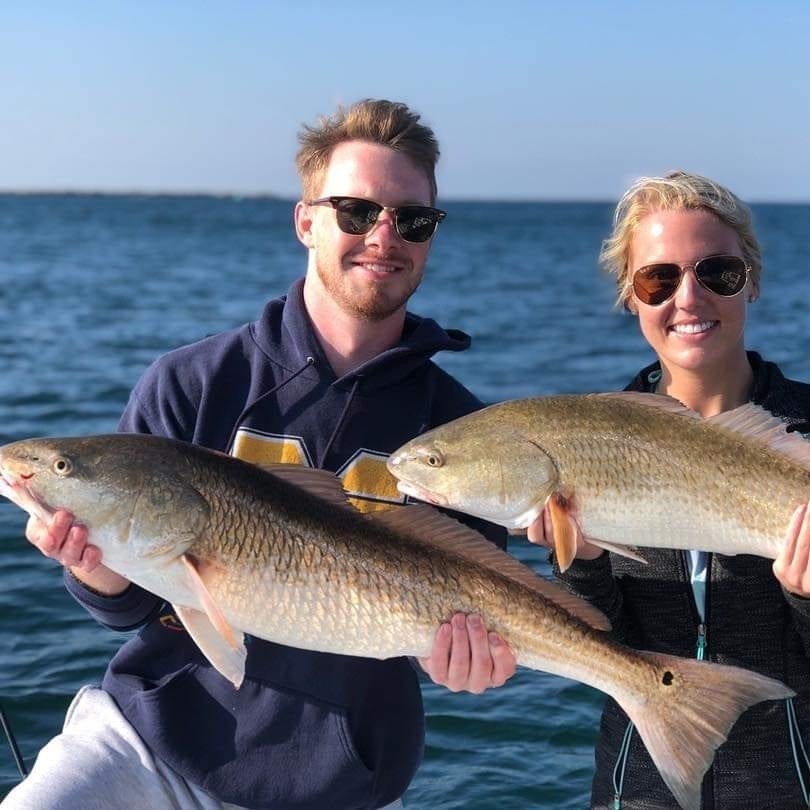 As featured on planetware.com by Anietra Hamper.
Orange Beach fishing charters have a long-standing, well-earned reputation for great inshore and nearshore fishing. Throughout the year our waters are home to an amazingly game-rich aquatic environment. Intercoastal Safaris works exclusively with local, seasoned captains who are committed to guide anglers of all levels through unforgettable fishing experiences. Service agreements allow Intercoastal Safaris to ensure our clients receive first-class service and memorable experiences.
Orange Beach Fishing Charter: General Information
Different Orange Beach fishing charter guides offer a variety of expertise, allowing you to customize trips to fit your idea of a perfect day on the water. Most fishing trips take place on center consoles equipped with success in mind.  Great fishing charters can be found all along the gulf coast from Orange Beach and Gulf Shores to Panama City Beach ensuring that you will only be a short drive away from a great day on the water.
Fishing in Orange Beach, Alabama
Fishing in Orange Beach, AL has long been on the bucket list for many of its vacationing guest. While Red Snapper fishing in Orange Beach gets most of the attention, there are more options than just bottom fishing to enjoy the sport. With that being the case, let's review the three most popular styles of fishing in Orange Beach, Alabama.
First, Orange Beach, AL is truly the Red Snapper fishing capitol of the world. The main reason this holds true is the state of Alabama, along with some private organizations, have developed an extensive network of artificial reefs. While these reefs literally hold tons of Red Snapper close to the shore. It's important to keep in mind all the other reef fish such as Amberjack and Grouper that populate the area.
While bottom fishing takes the #1 spot for fishing in Orange Beach, trolling on the way to and from those reefs can be a great way to fight fish as well. Trolling fishing trips consist of dragging lines behind the boat. Trolling often takes place to pull from the reefs. During these fishing trips anglers can expect to catch Mahi-Mahi and Wahoo as well as King and Spanish Mackerel. Late summer and early fall are typically the best times to go trolling in Orange Beach, AL. For those willing to take a little longer trip to go further out, White Marlin can be a great bonus catch!
In addition to the bottom fishing and trolling opportunities the Gulf of Mexico provides fisherman in Orange Beach, we can't discount inshore fishing. From Mobile Bay to Pensacola Bay the Orange Beach area is host to many smaller bodies of water. Inshore fishing commonly produces excellent redfish and speckled trout throughout the year. During the winter month, sheepshead can easily provide a day's worth of fishing action.