Test your mettle against these deep water game fish!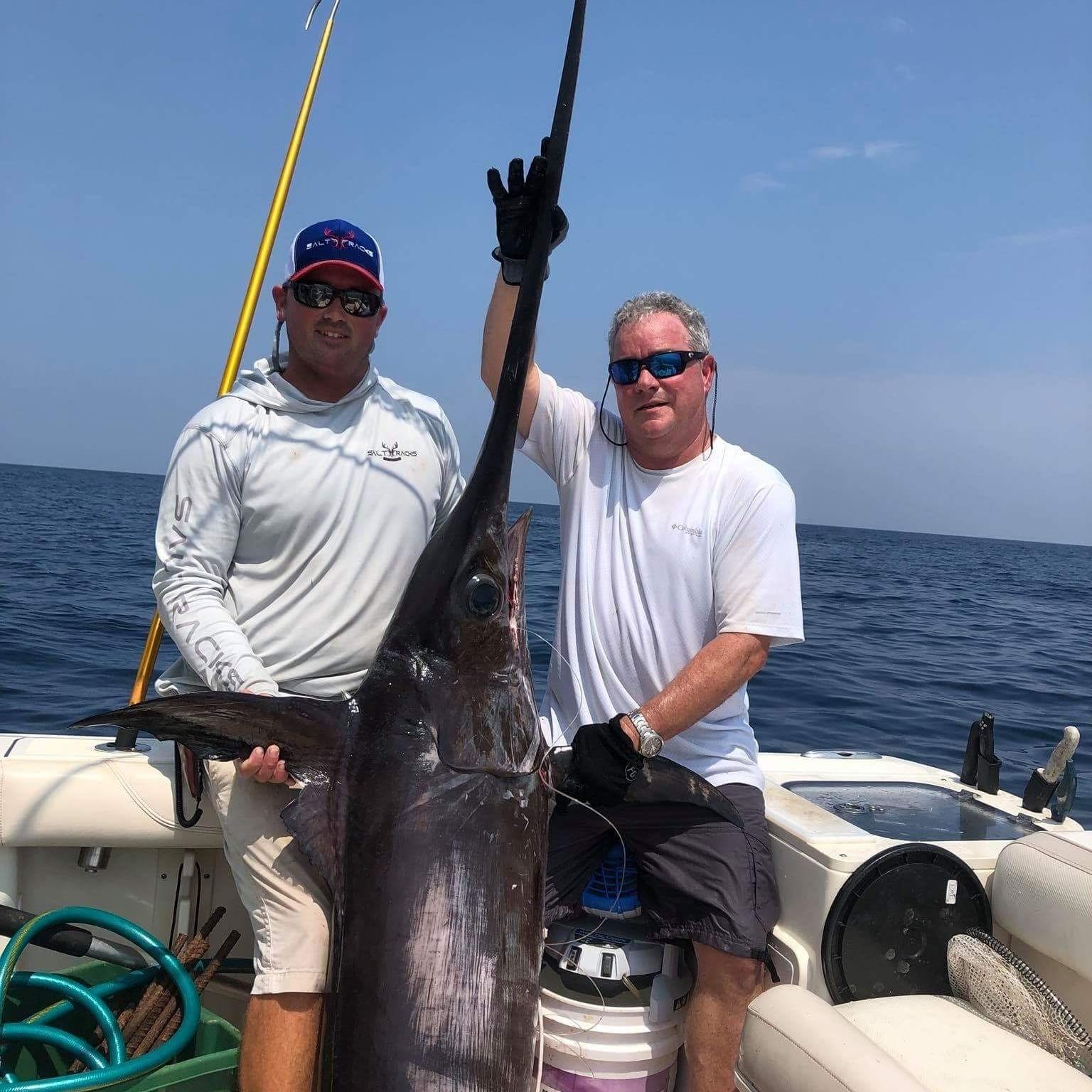 Here at Intercoastal Safaris, we take great pride in offering "Uniquely Coastal Hunting & Fishing" experiences to our visitors. Daytime swordfishing excursions are no exception! Trips here are unlike anything else offered in the Gulf of Mexico. Destin, Florida & Orange Beach, AL have the perfect combination of weather, ocean currents and seafloor terrain that make them "The luckiest little fishing villages on earth!"
Swordfishing: A Fishing Trip Like No Other
Be prepared to travel 60 plus miles into the Gulf of Mexico when targeting the 
broadbill swordfish
. Broadbill swordfish are considered by most sport fishermen to be the strongest and hardest fighting fish in the Gulf of Mexico. If you want to test your will, skill, and endurance this is the trip for you.
Let us be very clear: This trip is nothing like the luxurious excursions that many of our clients have come to know and love. 
Swordfishing and More!
In fact, the best time to embark on this sea-bound adventure is the 
10 days leading up to a full moon 
from May to August. While most captains are very proud of their success ratio, these excursions do not
always
end in a trophy photo by the day's end. While many have landed more than one swordfish in a single trip, it is never guaranteed. However, waters often offer up the chance for other pelagic species such as  mahi-mahi, tuna, pomfret, oil fish, wahoo and white marlin.