The Ultimate Bachelor Party!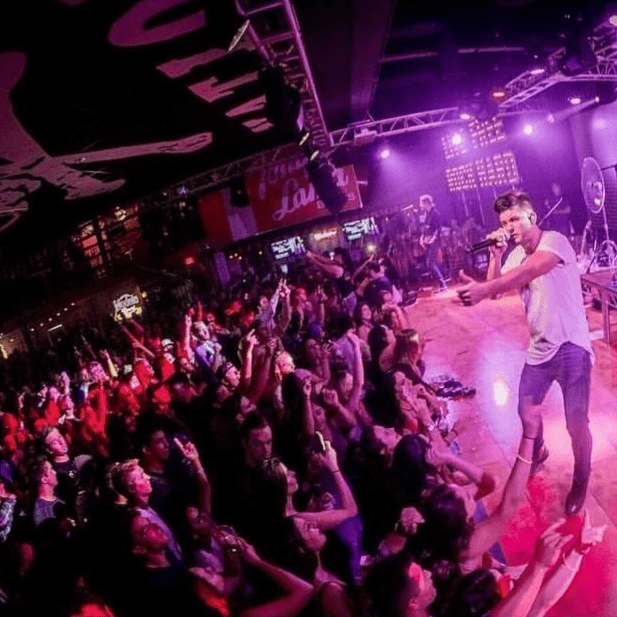 To put it simply: you're here to party, not plan, and Intercoastal Safaris has you covered! The Bachelor Party Bash is designed to be a hands-off solution for the entire party.
This epic trip is designed for a minimum of six guests up to a maximum of 10 guests (all members of the party must be 21 or older). We'll keep your group happy with a six-hour offshore fishing trip, one catered meal with complimentary beverages aboard the ship, one set of guest passes to the world-famous Flora-Bama, one hook-and-cook family-style meal, and a two-night stay with lodging in either Orange Beach, AL or Perdido Key FL.
Fishing in the Gulf of Mexico
To start the festivities off right, your day of fishing takes place on a true fishing machine targeting Gulf Coast favorites such as red snapper, amberjack, cobia, king mackerel, triggerfish and mahi mahi (depending on season). Built for fishing while keeping comfort in mind, our boats become a deadly weapon in the hands of our professional captain and crew. No fishing license? No problem! Our guests are covered while on our boats. Don't worry about bringing your share of the bounty home, as fish cleaning and packaging are included.
Dinner and Drinks at the Flora-Bama
After your day on the water, enjoy your catch with a hook-and-cook meal at the one-and-only Flora-Bama Yacht Club. You and your guests get the five-star treatment here, too: Because Intercoastal Safaris has an arrangement with the chefs at the Flora-Bama, they'll cook and prepare your just-caught fish using unique recipes that are often not available to the general public on their menu!
First-Class Coastal Lodging
When the day is done, relax on the beautiful Gulf of Mexico with a three-day/two-night stay in waterfront lodging in the Perdido Key or Orange Beach area. These first-class accommodations are walking distance to our famous white sand beaches, and a short driving distance to fantastic golfing, top-notch restaurants, local and national shopping and plenty of active nightlife spots. With plenty of amenities such as pools, hot tubs, tennis courts, private beach access and high speed WiFi, our guests often find it hard to leave us after just two days! Note: Max of 2 cars per stay allowed in the condo parking lot.
While we strive to make all of our guests as comfortable as possible during their entire stay, we cannot guarantee that party with more than six guests will have a bed for each member. Arrangements can be made to accommodate larger parties for an additional charge. Call for more information.
Easy Booking for the Bachelor Party Bash
Best of all, booking your Bachelor Party Bash trip is dead simple. Just send us a list with the names and emails of everyone in your party and we'll send out individual bills and a copy of the itinerary to each person.
Keep in mind, our rates do change throughout the year due to fluctuating lodging costs. Additionally, the Bachelor Party Bash is one of our most popular offerings and dates are awarded on a first come first serve basis. Don't wait until it's too late, call and book your trip today!
| | |
| --- | --- |
| Length | 2 Day Trip |
| Price | $699.00-$849.99 |
Bowfishing Bachelor Party
| | |
| --- | --- |
| Length | 2 Day Trip |
| Price | $750.00 |
Bachelor Party Bash Cancellation Policy
Bachelor party payments are non-refundable. This is due to the need for pre-securing fishing and lodging accommodations.
Full payments must be received from ALL members included in the trip booking no later than two (2) weeks prior to the trip date.
Any remaining payments not received two (2) weeks prior to the trip date may be paid by the remaining party members to maintain the booking. This payment must be received by Intercoastal Safaris no later than one (1) week prior to the trip. Otherwise, the trip will be canceled at the discretion of Intercoastal Safaris and no refunds will be given to those who have paid.