A uniquely coastal turkey hunting experience!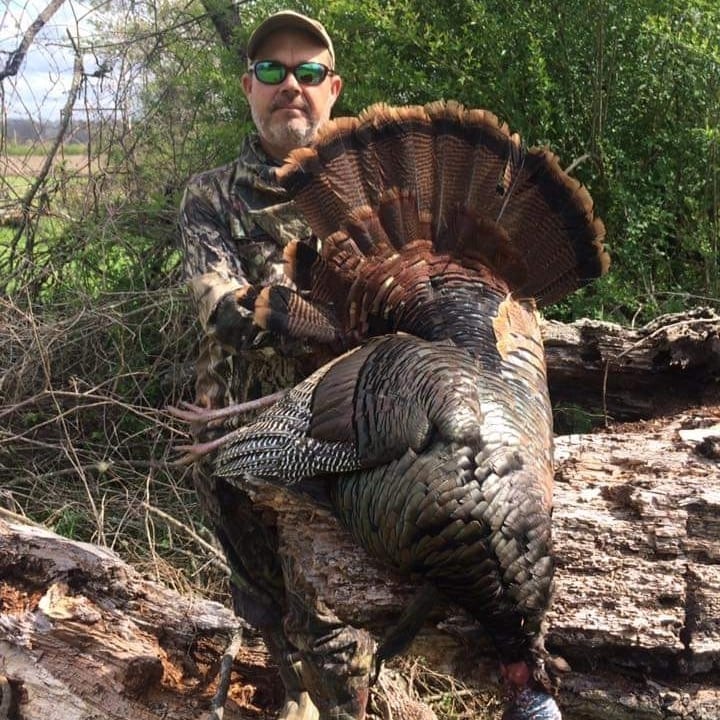 The Blackbelt of Alabama is known for its fertile soil, rich culture and bountiful game. When one takes a look at the regional traditions of southern hospitality & first class sporting opportunities it easy to see the value that the Alabama Blackbelt region offers.
Alabama Blackbelt Turkey Hunts
The AL Blackbelt has long stood out among turkey hunters in the south. Here at Intercoastal Safaris we offer eastern turkey hunts each spring along the Mississippi/ Alabama line. While the season typically runs for at least 6 weeks and we have access to hundreds of privately owned and well managed acres, we intentionally accept a limited number of turkey hunts each year in order to manage this precious resource. Our hunts include 2 mornings and one evening fully guided pursuits. Our turkey hunt guests can look forward to a 2 night stay & 5 meals in our lodge with a dedicated live in cook. I can assure you the food alone is almost worth the price.
While you are responsible for your own personal items and weapons, our guides provide decoys, calls, and a level of expertise that only comes after hunting the same land for 20+ years. Typically speaking, a 2 man team could leave our property with 1-2 birds per 2 night stay. While we do all we can to properly manage and scout for these birds, it is a wild game hunt and there is NO Guarantee. Both shotgun and bow hunting are available. Any of our Turkey hunts may be combined with a hog hunt for a minimal additional cost.
If you have not been lucky enough to experience hunting the hardwood hills of the Alabama Blackbelt for these magnificent birds, then this is your chance to experience the thrill of chasing thunder chickens in the great state of Alabama. Please keep in mind that we do limit our hunts to 4 parties a season. So be sure and call Stephen at (850) 375-2223 and book early!
Alabama Blackbelt Turkey Hunt
| | |
| --- | --- |
| Length | 2 nights |
| Price | $1500.00 |