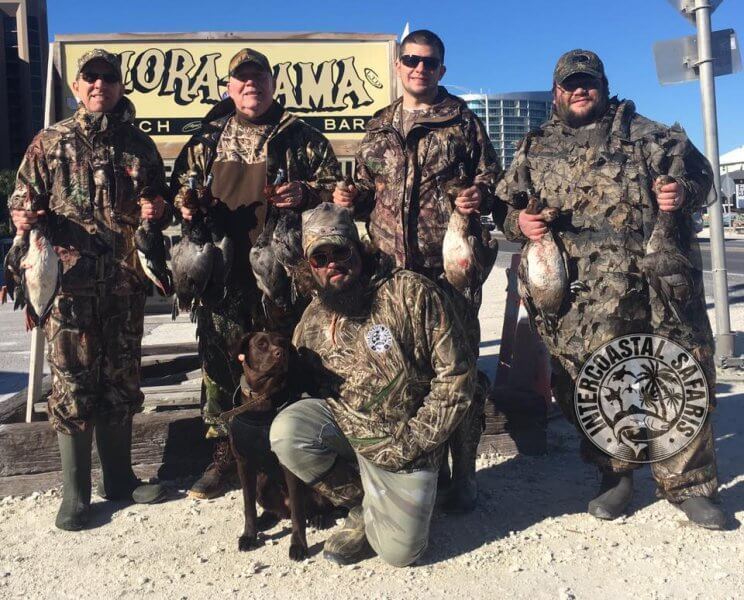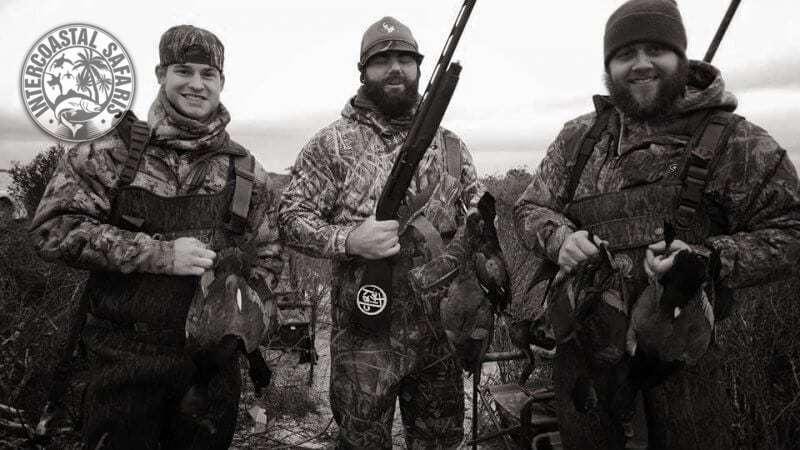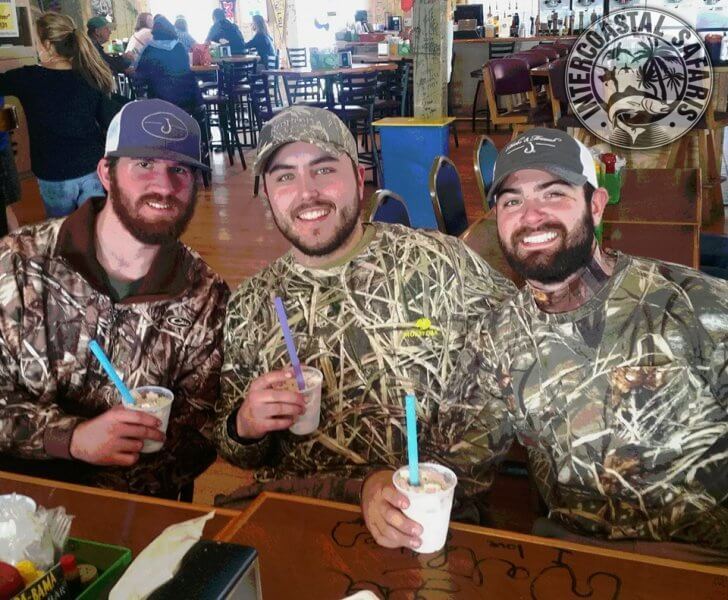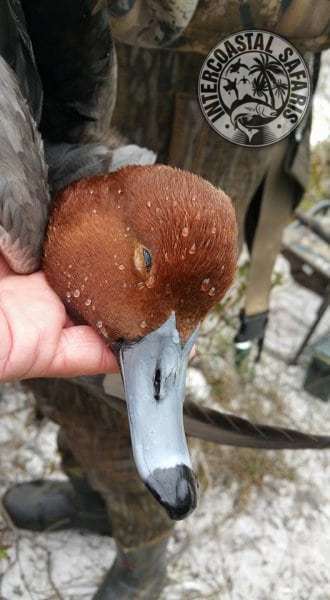 Get your fill of feathers and fins in beautiful Perdido Key, Florida!
As featured on The Truth About Guns with Dan Zimmerman.
The Sportsman's Cast & Blast from Intercoastal Safaris takes place in beautiful Perdido Key, Florida, just across the street from the world famous Flora-Bama.
The day-long Sportsman's Cast & Blast consist of a half-day duck of duck hunting and a half-day inshore and/or offshore fishing for four people.
In addition, you're going to start your day with hot breakfast and coffee in the duck blind. Immediately following each excursion, eat your days harvest at the Flora-Bama Yacht Club or Ole River Bar . Subsequently, enjoy your meal with a complimentary round of drinks!
Sportsman's Cast & Blast: Redheads, Bluebills, and Buffleheads!
In addition to redheads, we're shooting bluebills and bufflehead ducks from white sand dunes over the intercoastal waterway! The redfish, black drum sheepshead and triggerfish action is on fire during the winter months around Perdido Key.
Check out our blog post on the essentials you'll need to come duck hunting with us. Click here! 
Have a group of more than four people? Give us a call to discuss your Sportsman's Cast & Blast options!
Morning Duck Hunt and Afternoon Fishing
| | |
| --- | --- |
| Length | Single-Day Trip |
| Price | $2,000.00 |
Morning Fishing and Afternoon Duck  Hunt
| | |
| --- | --- |
| Length | Single-Day Trip |
| Price | $2,000.00 |
Rental only available to 21 & Up with signed waiver.
$50 refundable deposit
Appropriate choaks will be provided.
Ammo is not available for sale or rent.
12 Gage – Semi Auto
$100/Day
12 Gage – Semi Auto
$50/Day
12 Gage – Side x Side
$50/Day
Half-Day Duck Hunt
Hot Breakfast and Coffee
Two Guides
Wild Game Lunch and One Round of Drinks
Half-Day Fishing Trip
Guide/Captain
Fishing Equipment
Fishing Licenses
Fish Cleaning
Fish Packaging
Fishing Bait
Flora Bama Guest Passes
Wild Game Dinner and One Round of Drinks
Be sure to read and understand our disclaimer, and call us with any questions you may have. As sportsmen, we all know things don't always go according to plan. Rain, cancelled flights, hurricanes and any number of issues can mess with our best-laid plans. With that being the case, Intercoastal Safaris, LLC strongly suggests our guests consider purchasing CPO Sportsman's Travel Insurance (PDF) for any excursion that involves lodging or carries a total price of over $1,000. It's the smart thing to do!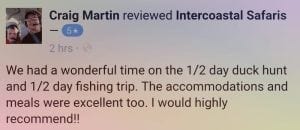 <p>"We had a wonderful time on the 1/2-day duck hunt and 1/2-day fishing trip. The accommodations and meals were excellent, too. I would highly recommend!!"</p>