The waters of Florida have millions of sharks — and we're on a mission to help you meet each and every one of them face-to-face!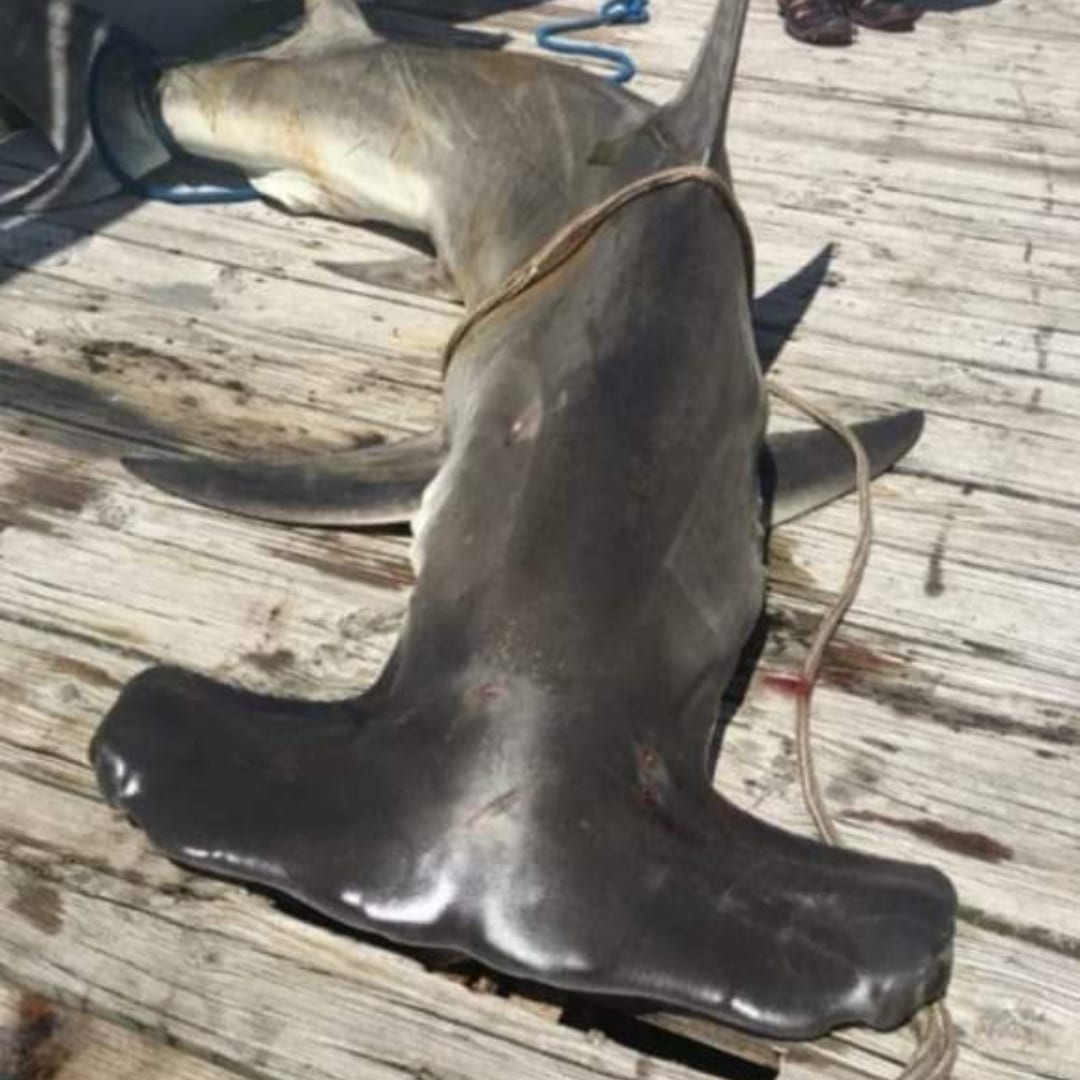 Want to hook into the biggest fish the Gulf of Mexico has to offer? Consider going coastal shark fishing! Book your shark fishing trip today!
Why You Should Go Shark Fishing
The Gulf Coast is home to 10 different species of sharks available to hook into! Seasoned sportsmen and amateur anglers alike aspire to pursue these beasts. Wheather you're looking for a 4-hour fight with big bull sharks or longly to witness thrasher sharks leaping into the skies, rest assured that Intercoastal Safaris has captains that are passionately equipped for the fight ahead.
Center Counsel Shark Fishing
Each Captain we work with specialize in something different. Armed with years of experience on their local waters the center consoles turn into shark fishing machines. These center console trips are the perfect way for kids to have "the best vacation ever" or seasoned sportsmen can try something new. Our captains target nearshore reefs for bull sharks and hit inshore hotspots and holes. In the bays and Intracoastal Waterways for thrasher and black tip sharks.
Bowfishing For Sharks
Some of our guests are more into hunting than fishing. In Alabama waters, we provide an opportunity for the best of both worlds. Head into the wee hours of the night searching for the most-feared predators of the dark… SHARKS! Our captains will chum them to the top of the water and when you see the fin break the surface, let loose your arrows! This excursion can only be done in Alabama waters.
Land-Based Shark Fishing In Perdido Key, Florida
Join us on the beaches of Perdido Key, FL as we take advantage of the evening bite. Our team of expert anglers meets you and your guests on the beach as the sun goes down and the shore shark fishing action heats up. We promptly gear up and start running our bait out past the sandbar.
| | |
| --- | --- |
| Length | 4 Hours |
| Price | $500.00 |
Center Console Shark Fishing
| | |
| --- | --- |
| Length | 4 Hours |
| Price | $600.00 |